Your miracle is waiting!
Go break the rules to create it.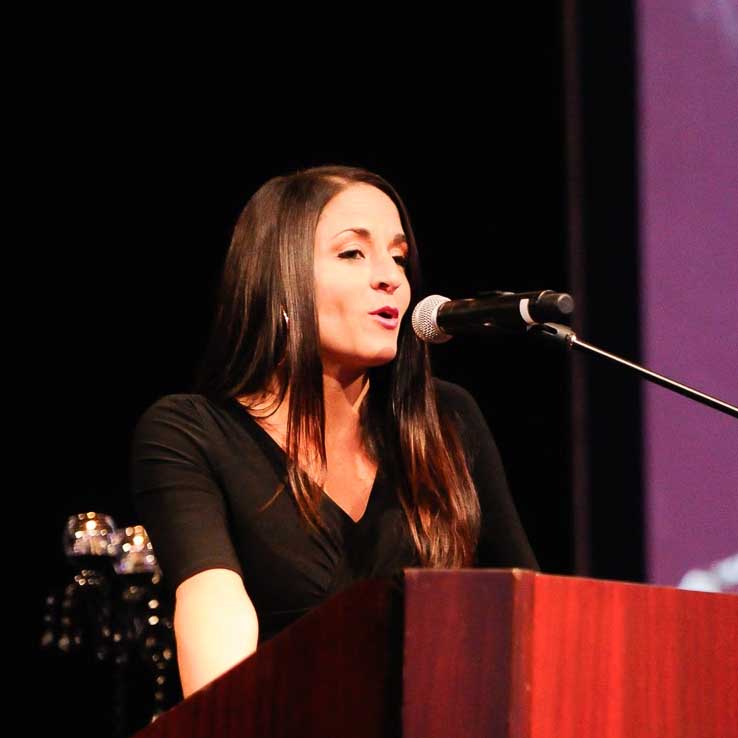 Meet Kelli
Thanks for visiting my website. I'm so excited you are here!
For the past 25 years, I have lived with anxiety, depression, body dysmorphic disorder (BDD), addiction, and low self-esteem. To find healing and relief I embarked on an incredible journey seeking self-love, happiness, peace and joy.  I immersed myself in books, seminars, therapy, energy work, coaching, addiction treatment centers and other holistic modalities which provided me with tools to embrace my pain and live my life through the lense of gratitude. When gratitude becomes an essential part of our life, miracles start to appear everywhere.
My life has been full of miracles! My true heart's desire is to share the knowledge I've gained from my experiences to help you manifest miracles in your life, find purpose in your pain, make happiness a priority, fully love yourself and trust God's plan for your life.
One of my first miracles came when I reached my childhood dream of working in the NFL for the Denver Broncos.  After graduating from Brigham Young University in 1995, the Broncos finally hired me after being rejected twice for an internship.  The realization of my dream made me believe anything was possible!   Seven months into my job, I received a phone call that would change my life forever, a job offer to work for Children's Miracle Network Hospitals, a nonprofit organization that raises funds and awareness for 170 children's hospitals across North America and treats 10 million kids each year. Thankfully, I took a chance, stepped into the unknown and accepted the offer. 
Twenty-three years later, I have witnessed miracle after miracle working with celebrities and miracle kids.  These amazing kids have created miracles in my life! They are small heroes with GIANT hearts!   Luke, Adam, AJ, Maverick, Little Boo, Nathan, Shemar, Angelica, Sasha, Eileen and many other sick children have provided hope and inspiration to help me process my pain to joy.  Because of them I believe in miracles, and most importantly am inspired to create miracles in the lives of those around me.
Every week on Children's Miracle Network Hospitals "Untold Miracles" podcast, I have the opportunity to interview miracle kids and celebrities to discuss the miracles in their lives.  Kristen Bell, Mark Cuban, Jack Nicklaus, Dr J., Meredith Vieira, Dr. Oz, Nick Cannon, Darius Rucker, Chris Angel, Marie Osmond and John Schneider have shared their trials, triumphs and tears that led to their own personal miracles.  You can listen to these episodes and others at www.untoldmiracles.org. 
I look forward to inspiring you to believe in miracles, most importantly the miracles you would like to experience for yourself and your loved ones!  Anything is possible when you believe in Miracles!
Book
"The Miracle of Maverick"
When I started working at Children's Miracle Network Hospitals twenty-three years ago I had no idea how much this job would shape my life, and most importantly, make me "Believe in Miracles".  Year after year, I continue to witness miracles through the 10 million children we treat at 170 children's hospitals across North America.  They kids are TRUE miracles!   They walk when doctors said they wouldn't!   The see when doctors said sight would never be possible!   They live when doctors said they would die.  Some are in wheelchairs, some are in constant pain, some have a physical deformity or rare disease yet they chose to show up for life every day. They have BIG challenges but they chose to be brave, they chose to be positive and they chose to radiate light and love.  They are angels walking on earth, leaving imprints on my heart, teaching me how to truly live.
I'm so excited for you to read "The Miracle of Maverick" and be inspired by Maverick Schutte's story.  His live, his struggle, his triumph, his tears, his joy are meant to help us,  encourage us,  teach us, humble us and make us "Believe in Miracles". When you finish reading my hope is that you feel like you know Maverick.  I want his story to impact the way the way you choose your life every day!  How will you treat others?   How will you face your emotional, physical, mental and spiritual pain?  How will you show up for life? Maverick makes the make the most of EVERY SINGLE DAY!  Shouldn't we do that to?  Can't we learn so much from him?  If he can live life without complaining, can't we embrace our challenges in the same manner?
If you are inspired by Maverick's story or have your own miracle you would like to share, please email me at [email protected]">[email protected]
Testimonials
Kelli shares her life experiences in an authentic, passionate and energetic manner and she motivates her audience with a call to action – she gets you thinking, feeling and wanting to act on your own personal challenges. Kelli, you rock!
Marie Osmond
Singer, actress and co-founder, Children's Miracle Network Hospitals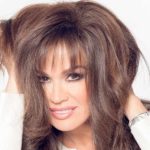 Kelli is both honest and energizing in her approach … I always leave her speeches looking up and hopeful!
Steve Young
NFL Hall of Fame Quarterback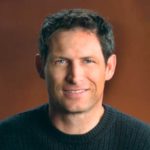 Kelli Davis is a captivating speaker with an important message that everyone needs to hear!
Josh Sundquist
Author, Motivational Speaker, Paralympian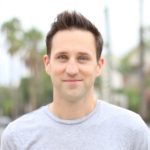 One of the greatest attributes a speaker can have is absolutely believing in their material. Kelli Davis has that attribute in spades. A real treat to listen to her!
Bill Engvall
Comedian/Actor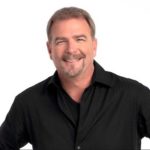 Her cultivation of famous celebrities mixed with her heart for children in harrowing circumstances makes her the perfect spokesperson for this influential organization.
Jason Hewlett
Speaker, Entertainer, Father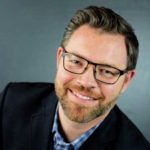 She had me laughing and crying and, most importantly, desiring to be a better person. I am so glad I invested an hour to be inspired by Kelli.
Val Hale
Executive Director of the Utah Governor's Office of Economic Development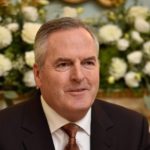 Kelli's warmth & authenticity can touch any heart as she embraces living & sharing her truth. Anyone can relate to her no matter where they are on their journey and find transformation!
Camille Sullivan
Holistic practitioner and nutritional counselor

Kelli shares her most intimate struggles and reveals her true self in her heartfelt, emotional and powerful presentation.
Amy Malin
Partner at Trueheart Events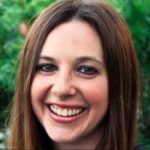 I really enjoy listening to Kelli Davis speak.  When she speaks it's lights out!   She is doing big things with her speaking and I can't wait to hear her again.
Tim Brown
NFL Hall of Famer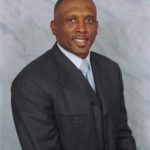 Kelli  is real and captivating in a fresh, fun, and brutally honest way with the end goal of enlightening and motivating all within the sound of her voice to live a life of gratitude… especially when wading through obstacles and challenges.
Christine Bowman
Marketing Executive and Podcast Co-host of The Cause Cafe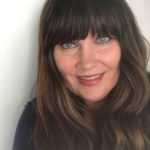 Hearing Kelli share her passion  for what she does and  how fiercely she believes in miracles is one of my personal driving forces if I'm ever feeling like the world is too much or a mountain is too big to climb. Kelli's voice is what I hear when I need that extra motivation!
Kira Kazantsev
Miss America 2015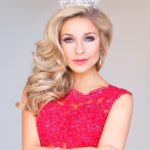 Kelli Davis has a pure and loving heart and has so much passion towards speaking. She lights up a room with her inspirational experiences about her miracle kids.
Kris Stockton
Life Coach, Speaker, Mentor, Healer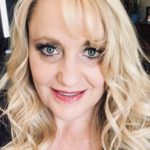 Kelli's positive & caring spirit is infectious. As soon as she walks into a room, you instantly feel the energy change and want to start following her path to a more impactful future.
Dan Wise
Artist Manager, Motivational Speaker and Life Coach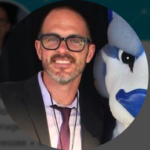 Kelli, while having real human struggle, is capable of truly connecting to others as her passion for helping anyone carries with every word. Her pure altruism sets her apart over most speakers I've encountered
Lance Allred
Retired NBA Player, Motivational Speaker and Author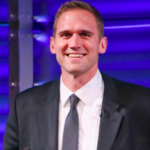 Kelli's sincerity, commitment to her faith and her enthusiasm, when it comes to creating miracles daily through her work, inspires all who are lucky enough to share her presence.
Steve Terry
Director of Business Development - Benchmark Behavioral Health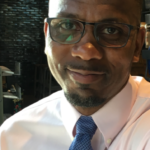 Kelli Davis is someone you need to listen to. Her stories come from the heart and are filled with amazing experiences and people. Kelli's energy and advice will move you!
John Lauck
President and CEO, Children's Miracle Network Hospitals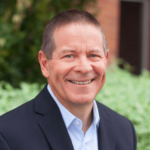 Authentic. Powerful. Transformational. Kelli Davis is the perfect motivational speaker. You can feel the love pouring out of Kelli as she speaks. She inspires her audiences to go out and make miracles happen every day.
Jeff Civillico
Keynote speaker, entertainer, comedian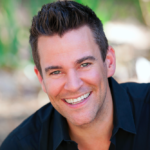 Kelli is engaging and empowering and I would have her back every year to speak to my students!
Kyle Hoopes
Grovecrest Elementary Principal